A recently published study from Havas Ortega Group shows that more and more Filipinos are becoming prosumers - they are using their consumption power to advocate for products and new ways of doing business.
A recently published study from Havas Ortega Group shows that more and more Filipinos are engaging in prosumerism – they are using their consumption power to advocate for products and new ways of doing business.

My Personal Journey Towards "Prosumerism"
Many years ago, I had a sense of a change coming to over take the country. But to properly explain this point, I have to tell you a little bit of my own past.
I used to work at a BPO company, smoked at least a pack of cigarette each night, and drank at least one bottle of beer every morning, just so I could fall asleep. One day I woke up from my drunken slumber and realized that I was killing myself with my lifestyle. So I decided to add one more activity in my day (not eliminate the others, hehe): exercising.

Today, such a decision is no longer revolutionary, but back then, it was. At the time, we only had two gyms in the ENTIRE city, one was where Manny Pacquiao trained (well maintained, but really expensive), the other was the local YMCA (poorly maintained, dingy, and typically frequented by males). So you can imagine how I was put on the spot: should I continue down this path or not? Thankfully, a third gym opened at the city center.
Discovering the jargons of "prosumerism"
But the gym offered more than just good health for me. It led me to new people, and broadened my view of the world. It was where I first heard of alien words like "zen", "veganism", and "sustainability". There were talks about "superfoods", "antioxidants", and "immune boosters". Being exposed to these concepts meant that I was slowly awakening to other people outside the gym talking about these. And that's when I realized. People at the office were also making small changes in their own lifestyles. People drank "vitamins to boost their immune system", they brought their own lunches t  and the office started sponsoring I asked my friend if he was noticing the change I was seeing, but since he was much more older than I was, and had heard of the words I mentioned earlier, he couldn't understand my point.
From this early venture into health, I went on to become a mother who went after the "healthy" and "natural", often checking the label to see if a product is "organic". At school, other mommies turned out to be like me, so we ended up sharing suppliers and learning to become even more discriminating consumers. I learned to "buy local", choose "non-GMO", and stressed on "fair trade". I began supporting farmers' markets, ecological agriculture and ecotourism. At present, I am now campaigning for holistic education, and reduced waste generation in the household. I didn't setup my own non-profit to carry these campaigns. I do this on my own, through social media, and by supporting brands that are in line with my own beliefs.  Turns out, in the Philippines, many consumers are engaging in prosumerism just like me.
The Havas-Ortega Group Research Results
According to the 2018 research entitled Emerging Shifts in Filipino Consumption Mind-sets, 93% of the 251 respondents felt that they had to exercise their consumption power responsibly. Meanwhile, 49% think that they have more influence as consumers that voters, and 60% make purchasing decisions based on the political values and social activities of  producers.
There is going to be a shift which will see us moving from mindless consumption…into what we can only call meaningful consumption.

Philip V. Tiongson, Head of Data Analytics, Havas Ortega Group
The results show six new consumer attitudes arising in the Philippines:
purchase of products that promote personal growth,
patronizing companies whose values they share with,
preference for local products made by fellow Filipinos,
favoring of products that help minimize their ecological footprint,
focus on products that are functional and with high utility, and
peaceful shopping experience.

Why It Matters
A new Filipino consumer is awakening, and are becoming more aware of their responsibilities to the country, and the earth, businesses and organizations must be ready to meet their needs, physically, intellectually, and spiritually. With the internet and social media, it will be easier to reach these prosumers, but it will be just as easy to lose them to distractions.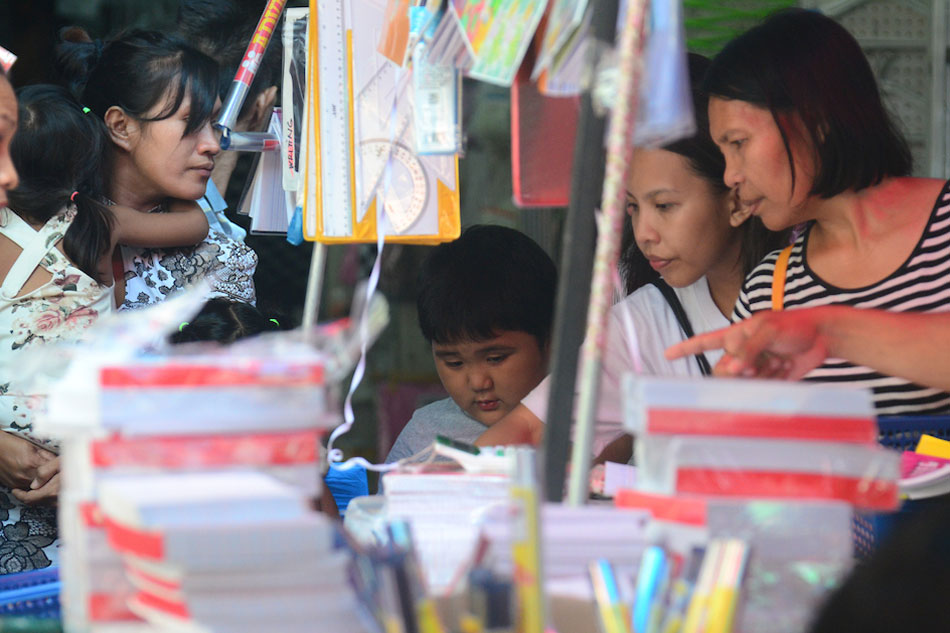 Social media, Internet drive Pinoys towards more 'meaningful' purchases: study
Filipinos are starting to become more conscious of what they buy as social media prompt them to take part in a global movement to preserve the planet, a recent study showed.
http://news.abs-cbn.com/business/08/14/18/social-media-internet-drive-pinoys-towards-more-meaningful-purchases-study